So here's the thing.  You've got some video files in something like WMV or AVI format that you downloaded from the internet or from your own camera.  You can play them on your computer or MP4 player just fine, but you want to create a "proper" DVD that will play in a conventional living-room DVD player.  You probably tried just burning the files to a DVD disk, in the hope that your player would be happy.  It wasn't.

What you need is some special software known as a DVD Authoring application.  There are many such programs available commercially, with Nero being one of the best known.  But Nero is just bloatware nowadays.  So is there something smaller, and preferably free of charge?

Needless to say, you're in luck.  DVD Flick is the answer to your prayers.  Well, assuming you've been praying for some free DVD authoring software, anyway!

It really is simple to use.  Download the installer from www.dvdflick.net.  It's around 12.5 MB, and runs on any version of Windows from XP upwards.  Once you've installed the program and started it running, open a new project and add video files to it.  Then just click Create DVD and the job is done. Well, almost.  Before you click Create DVD, don't forget to go into the project settings menu and specify which drive to burn to.  Otherwise, even if you have just the one burnable drive, the program will do nothing at all.

When I tried it, DVD Flick worked flawlessly for me.  It's not particularly quick (it takes roughly the same amount of time to burn a DVD as it would to watch the finished version).  But it works well, is very easy to use, and just gets on with the job.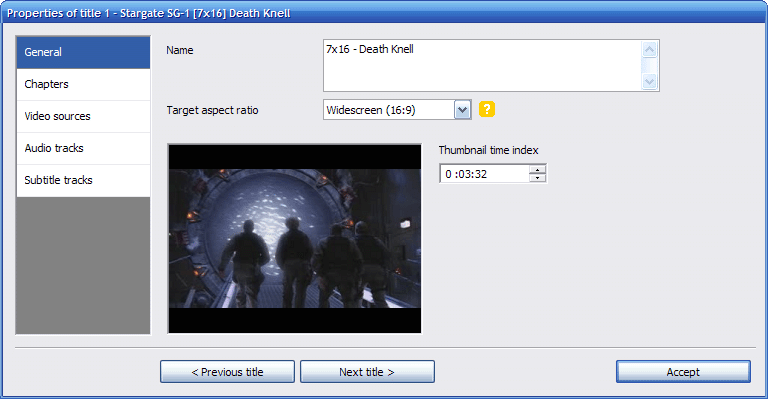 Got a Hot Find?  Want to tell everyone on this site about it?  See http://www.techsupportalert.com/content/submit-product-review.htm for details on how to submit your review.
Please rate this article: